Nurture Dreams with Travel
Travel can Nurture Your Child's Dreams.
Dreams are a key ingredient of childhood. Thoughts of what our future holds. Exciting possibilities for what we want to be when we grow up, who we will marry, our wedding day, our future children, where we'd like to travel, adventures we'd like to experience, and so much more.
Disclosure: Special thank you to Clearwater Marine Aquarium (CMA) for bringing you this post. The author's family is receiving entrance into the aquarium in exchange for sharing some information with you, however, all opinions expressed and plans to nurture a child's dreams are 100% the author's and are not influenced in any way by CMA.
Children are expert dreamers. Free from the weighty responsibilities of adulthood, their imaginations run wild.
My son has a number of dreams about what he wants to do when he grows up. He doesn't yet understand that he most likely will be narrowing down those options to just one career choice. One day he wants to be a monster truck driver, the next day it might be a police officer and a week later a missionary.
The Role Parents Play in Childhood Dreams
As parents, we have some role in how our children's dreams develop and play out. We can either….
Dismiss the dream and ignore it;
Stifle the dream and potentially kill it; or
Nurture the dream and see what happens with it.
It may or may not ever develop into full blown reality. We change so much as we mature and grow. But then there are adults who are living out their childhood dreams. So we know it is a possibility.
How Do Children's Dreams Impact Career Success or Satisfaction in Adulthood?
As I have pondered the large numbers of people who end up in jobs that have nothing to do with their college majors and the percentage of people who are dissatisfied in their careers, I have wondered if we as parents could be doing more to help guide our children's career choices more effectively.
While there are many factors that can play into these statistics and some parents go to the other extreme in trying to push their children into a certain career, as a parent, I definitely want to do all I can to try keep my children from either of these realities.
Our Daughter's Dream Was Inspired during Family Movie Time
Now, my daughter, being only 4 years old, started dreaming recently of becoming a dolphin trainer. This dream was conceived during a family movie time, and the funny part of this story is that she wanted nothing to do with the movie we ended up watching when I first suggested it.
Nonetheless, it was Mama's turn to pick out the movie, and so Dolphin Tale 2 it was. Needless to say, both kids ended up loving it, and soon after we also watched the first one, Dolphin Tale. (Yeah … We have a tendency for doing things backwards at times. What can I say?)
Ever since, my daughter talks often about dolphins. She absolutely loves them.
Our Travel Plans to Nurture Our Daughter's Dream
So we have begun planning a trip to nurture this dream of hers.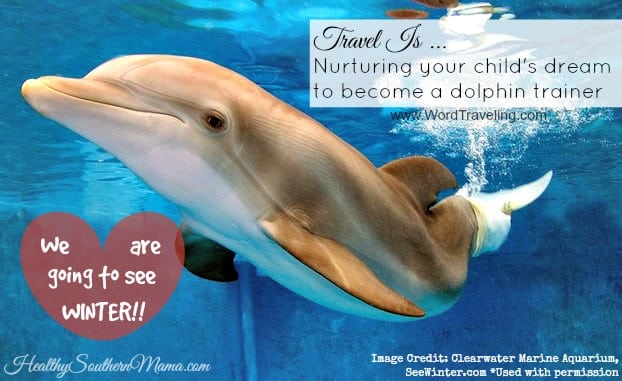 [Image Credit: CMA, Used with permission]
Having gotten to pet a dolphin myself several years ago, as soon as I saw at the end of Dolphin Tale that you can actually visit Winter, the star of the movie, in Clearwater, Florida, I knew that this would be something both kids would love to do. So we are heading to see Winter this November!
[Images used with permission by CMA]
Check out all the exhibits that Clearwater Marine Aquarium has and plan a visit for your family, too! There is even more that CMA offers besides these exhibits, including Kid's Camps, Animal Encounters and more. Visit their website for all the details.
So for us, travel is nurturing our child's dream to one day become a dolphin trainer.
We know full well that at any point in her lifetime, she could change her mind and take a different path. If another dream develops, we will consider then how to nurture that dream.
And the same goes for our son. We have already attended several monster truck events with him. We will do whatever we can to help guide our children in figuring out what the best path for each of them is.
What kind of dreams has your child expressed? How can you nurture their dreams with travel? 
You can go HERE to get a FREE companion curriculum to accompany Dolphin Tale 2 written by Jen's amazing friend and marine biologist, Sherri Seligson!
Related posts: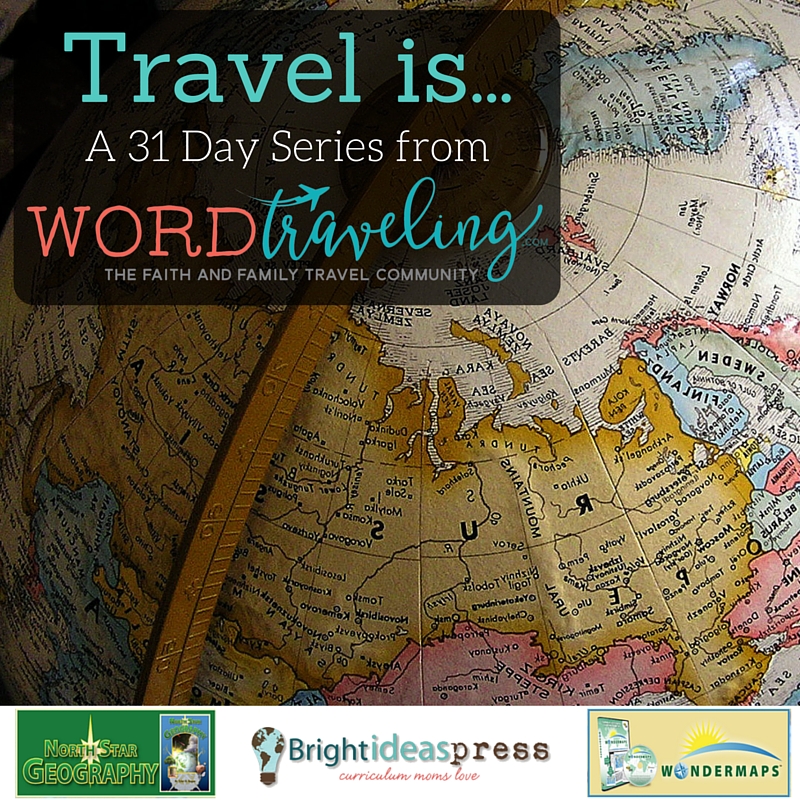 Anne Newsome and her husband of 16+ years, "Chef John", a summa cum laude graduate of the prestigious culinary arts program of Johnson and Wales University, have had recipes from their food blog, The Saturday Evening Pot, featured in Yahoo Shine!, Gooseberry Patch cookbooks and The Daily Meal.  They enjoy raising their son and daughter in South Carolina and you will find inspiration for healthy living and parenting, beautiful Southern Snapshots and more from Anne at Healthy Southern Mama.
Connect with them on Facebook, Twitter, Pinterest and Instagram!