Operation Christmas Child- Shoeboxes Behind the Scenes
Ever wondered how to pack a Shoebox for Operation Christmas Child? By giving you a sneak peek behind the scenes at the Samaritan's Purse Denver distribution center, I thought I'd give you some tips for packing a Shoebox for a child around the world with Operation Christmas Child. You can help deliver Good News. Great Joy.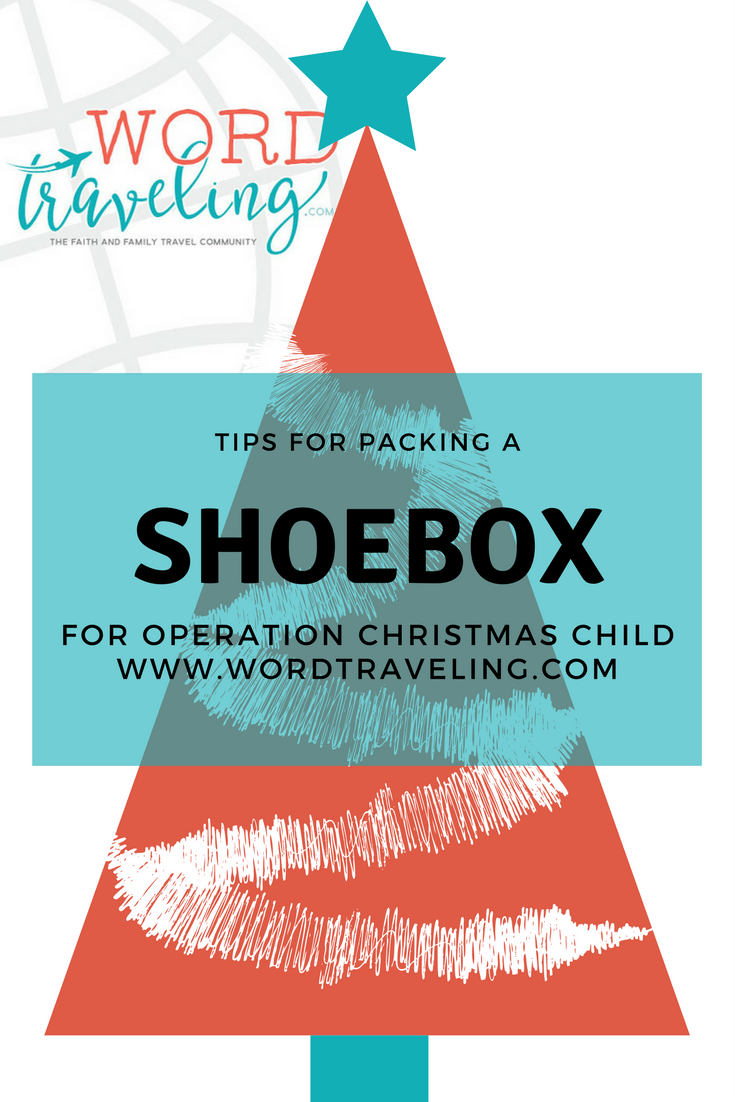 Awesome Christmas Mission- Operation Christmas Child
After speaking at the Denver Daring Daughter's Conference, I had the honor and privilege of participating in a service project with this awesome group of mission minded ladies from across the country. I wanted to give YOU a taste of that incredible experience.
I hope you enjoy the video featuring Ann Dunagan from Daring Daughters, Renee Gotcher from NextGen Homeschool (who is also a contributor here on Word Traveling)  and some of the awesome staff and volunteers for Samaritan's Purse. Pack some boxes yourselves to deliver Good News. Great Joy.
Sharing Joy through Samaritan's Purse
Have you packed boxes for years? Brought the ministry to your community? Followed a box? Met a child? Tell us your story below- we'd love to encourage others! And, please share this post if you think it would bless someone else!
How to Pack an Operation Christmas Child Shoebox:
Fill the box with LOVE! Some of the best boxes have special notes, cards, and personal decorations.
Fill it FULL. Boxes filled to the top make the most impact, as others in the village will be filled around. You wouldn't want to receive a half-full box when all the kids around you had full ones, right?
If you want to follow the box and where it goes, add the $7 donation and you'll see just where it ends up- all over the world!
If you pack a coloring book- add the crayons. Pencils- a little sharpener. A deflated ball- (AWESOME!) but add the needle and pump. Flashlight- lots of batteries. Think things that go together, and will certainly be hard to find in third world countries.
Leave out the used goods, liquids, perishables, chocolate, and anything army or weapons related.
Buen Viaje! ~Jen