Visiting Volcano National Park
I'm a firm believer that travel is the best education. When our family travels, we often combine daddy's business trips with our pleasure, and always with learning. Little did I know when we ventured to Hawaii for sun, surf, submarines, Pearl Harbor, fun and volcanoes that we would learn so much about life, and each other, from visiting Volcano National Park.
And, we wouldn't be as prayerful for the Big Island with all of the current Kilauea eruption activity.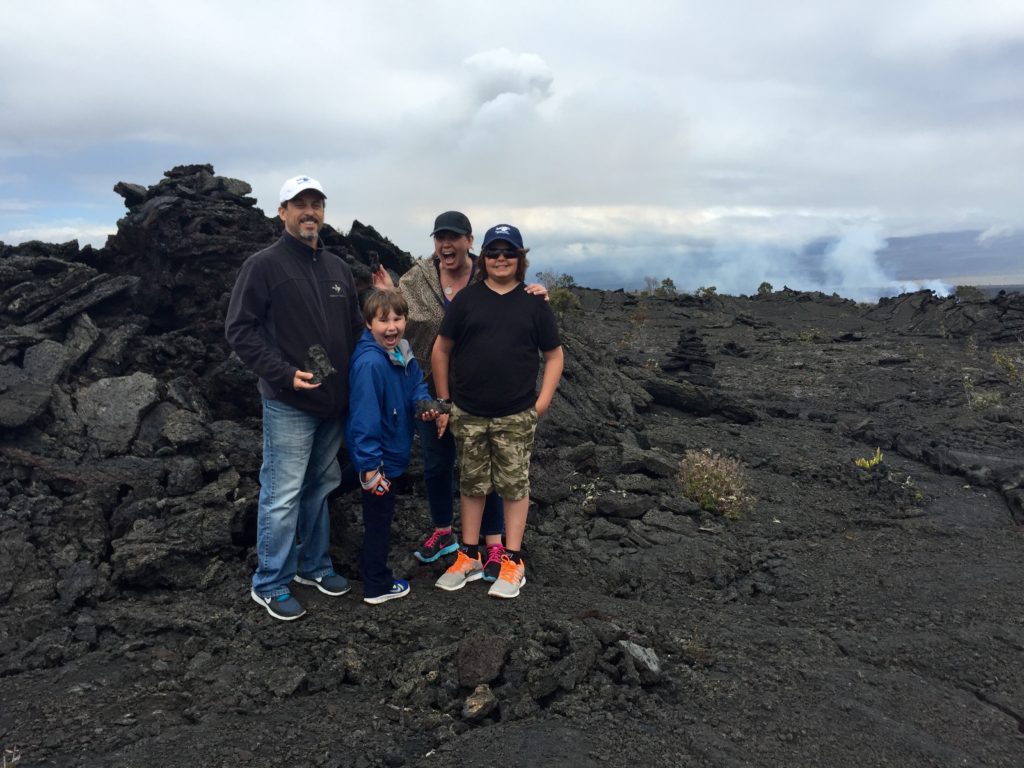 Living in Florida, mountains fascinate me and I think it's fair to say lava, volcanoes and their ability to produce islands fascinate the world. Nature expert and our guide at Volcano National Park, Warren Costa, thinks "visually, volcanoes are interesting. They look cool. Also, volcanoes are dangerous, and that makes them exciting. The fear of the unknown and uncontrollable, people are attracted to that. Volcanoes also allow us to see a very profound earth process in action."
If you actually arrived on time to the Disney/ Pixar movie "Inside Out," you were surely enchanted by "Lava," a whimsical love story of two Hawaiian volcanoes, personified through award-winning animation and ukulele tunes.
Hands-on at Hawaii's Volcano National Park
After a week on the beaches of Waikiki and Oahu, we flew into Hilo on the "Big Island" and drove through thick fog and rainforests to 14,000 feet in elevation and the village of Volcano for a few days of adventure at Volcano National Park. The caldera (a large volcanic crater) visible from the park's Jagger Museum was active for the first time in decades, and native Hawaiians were as excited about this flowing lava and steamy vents as the tourists. Our boys were excited about their Junior Ranger hand books, available free from the visitors' center, and I was most excited about our private educational tour with middle-school-teacher turned nature guide, Warren Costa, founder of Native Hawaii tours. Highly recommend hiring Warren for your tour.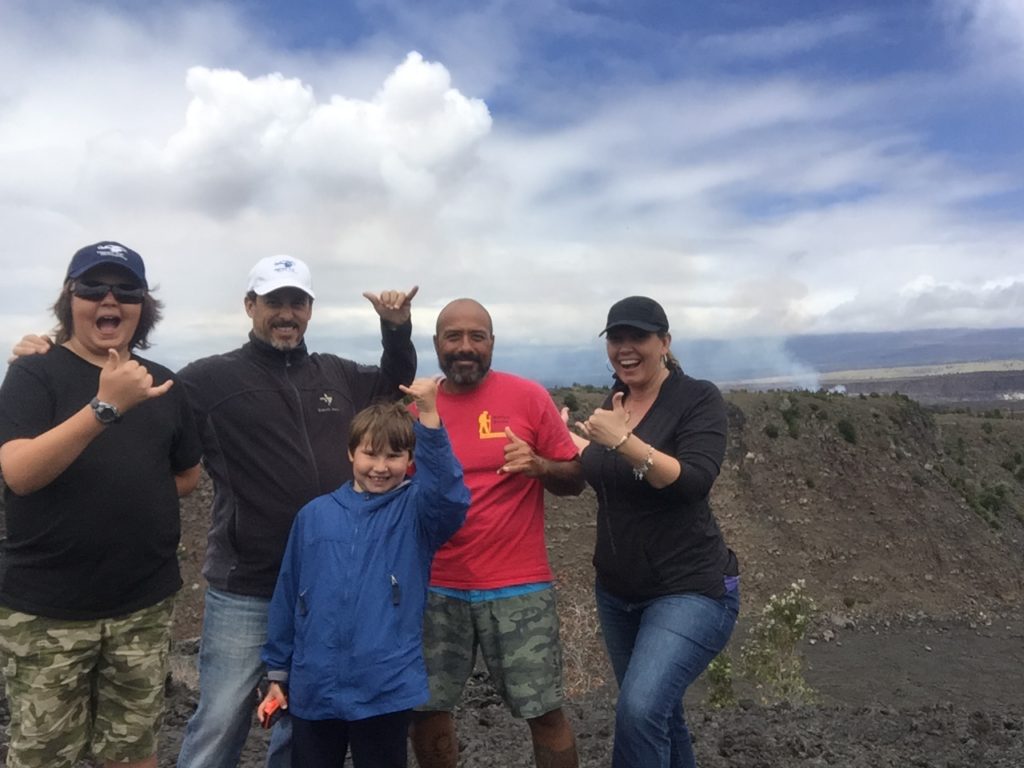 Warren explains, "Lava starts off as magma, deep under ground under tremendous pressure. All the gasses, metals, minerals are compressed. When it comes to the surface, during an eruption, it begins to decompress, like foam." Holding a midnight-black rock igneous rock in my hand, I was shocked as they are surprisingly ultra-lightweight. However, the weight of the layers of lava rock that comprise the actual mountains after are entirely different, based on age. In 1959, Kilauea had an eruption which lasted for 37-days and shot off lava up to 2,000 feet in the air like a geyser. When we held the small cinders of rock which composed the top layer of our hiking trail from the 1959 eruption, it was much smaller and lighter in weight than the layer of dense volcanic ash from the 1790s we uncovered beneath the surface. Liz Westby, a geologist and volcanologist at the U.S. Geological Survey, the Cascades Volcano Observatory, says, "Geologists are like treasure hunters, always looking for lost and buried riches – in our case, clues of past eruptions." I could relate as a scooted the top layer aside with my feet, wondering what lay beneath and thrilled when I discovered a jewel-like iridescent piece.
Of the many volcanologists, geologists and nature-experts I interviewed, they all agree: there's no better way to learn about volcanoes than to get hand-on up close and personal. Holding the volcanic ash and lava rack, glowing with iridescence and history from different centuries frozen in time is an incredible experience. And lessons for living? Yeah, we learned those too. (As read on a postcard from the Volcano House gift shop)
A Volcano Poem
Advice from a caldera…
-Rise to the occasion
-Be Spectacular
-Vent when you need to
-Make a big impression
-Have deep reservoirs
-Get fired up
-Show 'em what you're made of!
Visit Volcano National Park
While visiting Hawaii Volcano National Park, be sure and check for advisories due to current volcanic activity. you can stay and/ or dine at Volcano House for an incredible view of the glow of molten lava (try the local fish dishes, they're incredible!) or camp at Nāmakanipaio or Kulanaokuaiki. Be sure to check out the Hawaii Volcano National Park Youth Exploration Page  and make sure the kids (of all ages) earn their Junior Ranger Badge!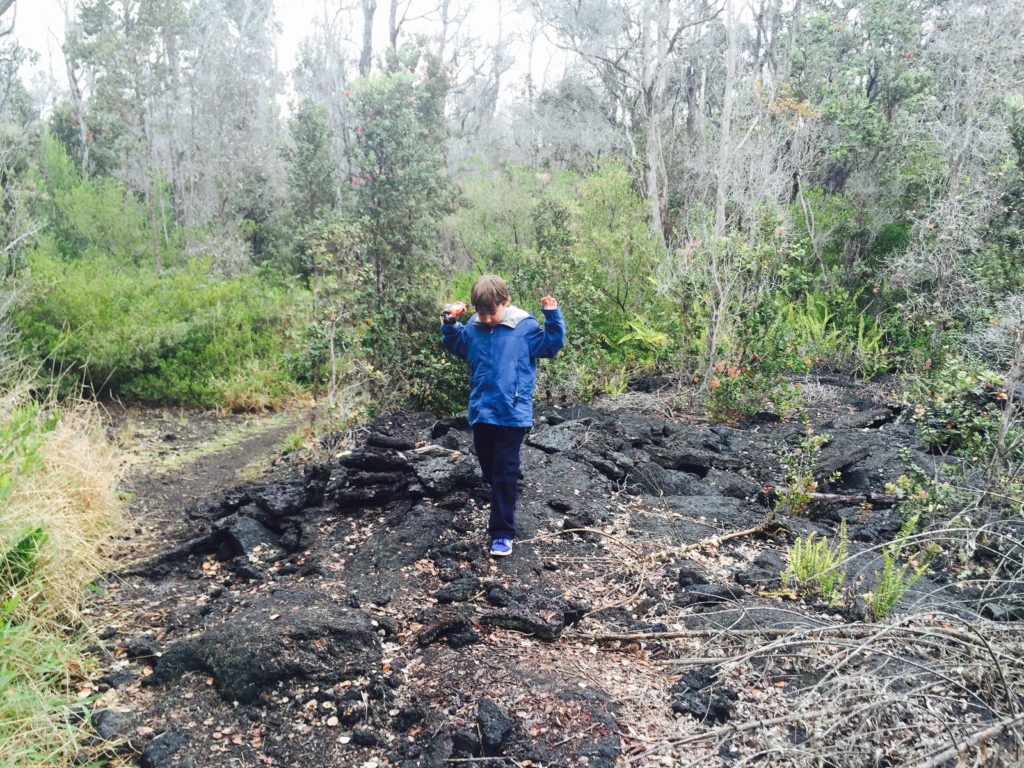 Free National Park Entrance for Fourth Graders and Their Families
Thanks to the new Every Kid in a Park initiative, fourth graders and their families can receive a free pass for national parks. The website also includes fun and engaging learning activities trip-planning tools, safety and packing tips and other information for educators and parents.
Our Nation's Other volcanoes
After our visit to Volcano National Park in Hawaii, I set out to learn about our nation's other volcanoes. The United States Geological Society operates five active volcano observatories. From their respective websites, you can glean tons of knowledge and even visuals from Alaska, the Cascades (Washington and Oregon including Mt. St. Helens and Mt. Rainier) California, Hawaii, and yes, Yellowstone. I had no idea there was an active volcano in Yellowstone, did you? The USGS has many different volcano webcams you can view!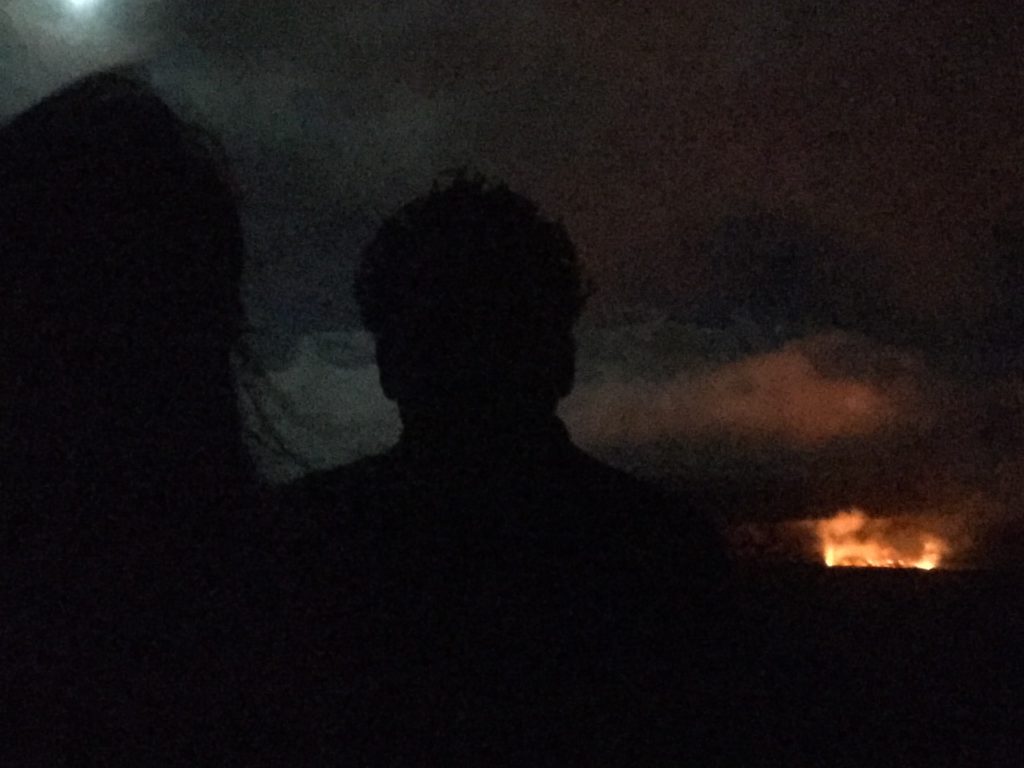 Before you head out on your real life adventure on the island of Hawaii, or our nations' other volcanoes, check out these awesome resources I've compiled some with the help of Janet Babb, a geologist and volcanologist at the Hawaiian observatory. She became fascinated with rocks and minerals in a college Earth science class and went on to write a thesis on volcanic rocks, officially called ash flow tuffs. Janet shares, "Working on an active volcano alongside other scientists—and interacting with the public—are the most interesting aspects of my job at the USGS Hawaiian Volcano Observatory.  With Kilauea Volcano, one of the most active volcanoes in the world, the eruptions are always changing so there's rarely a dull moment, which keeps my job exciting. I learn and see new things almost every day, and that makes our work interesting, challenging, and fun.
These resources should help make the most of your volcano expedition, online and in real life.
The "definitive source of info about Hawaiian volcanoes" is The USGS Hawaiian Volcano Observatory website. As the volcanoes are "alive" and active, you'll want to keep an eye on the daily eruption updates here. Geologist Liz Westby from the USGS Cascades Observatory encourages everyone to plan a visit to the active Cascade Range volcano of Mt. St. Helens. It's her "favorite." Liz lives in the Pacific Northwest and looks out her windows to see volcanoes.  "There are tall stratovolcanoes covered in ice and snow, remnants of older volcanoes made up of overlapping layers of gray andesite lava and smaller cones made of black pumice-like rock called scoria. There is so much around me that I want to know more about it – how it all formed and how it changes with time.  My curiosity drives me to learn more about the incredible place where I live. I hope you get a chance to visit soon!"
Tips for Visiting Mt. St. Helens
On the north side of Mount St. Helens, visit the Johnston Ridge Observatory .  The JRO visitor center has movies, exhibits, trail information and ranger-led hikes.  You can stand on the observation plaza and look into the gaping hole on the north side of the volcano, look down on hummocks left from the debris avalanche and the flat-expanse of the Pumice Plain — all created by the May 18, 1980 eruption of Mount St. Helens.  Inside the crater are lava domes of thick, sticky dacite built by eruptions during 1980-1986 and 2004- 2008. Encircling the lava domes is Crater Glacier.
Ape Cave Lava Tubes
On the south side of Mount St. Helens, visit the Ape Caves lava tubes.  You can descend into a 1300-year-old lava tube and walk its length (about 2 miles) to see lava flow features like skylights, bathtub rings showing the height of different flows, lava-cicles of re-melted roof rock and "meatballs" or portions of the ceiling that collapsed into the lava and became wedged as it flowed down the tube.
Visit the Mount St. Helens Institute webpage  for information on guided climbs to the summit of Mount St. Helens, field seminars and special programs.  For kids, the Institute offers a Volcano Outdoor School, Volcano Camp and GeoGirls field camp.
The Mount St. Helens National Volcanic Monument has visitor information, including a VolcanoCam showing current conditions.
Go camping at Seaquest State Park. Seaquest State Park is a 475-acre, year-round camping park near Mount St. Helens. The beautifully forested park, with large secondary old growth trees, is situated off Spirit Lake Highway across from Silver Lake and the Mount St. Helens Visitor Center, an outstanding interpretive center details the history and geology of Mount St. Helens.
The closest accommodation to the volcano on the north side of Mount St. Helens is at EcoPark.
The best resource is the USGS-Cascades Volcano Observatory webpage.  Using the page, students can research individual volcanoes of the Cascade Range, find out when it erupted last, how it has erupted in the past, learn about volcano hazards and how we are monitoring volcanoes to ensure that affected communities are aware of hazards.  You can also reference the USGS Volcanoes on Facebook.
Free Resources to Learn About Volcanos
Living with a Volcano in Your Backyard by Carolyn Driedger and others.  This free, online USGS publication has volcano-related activities and experiments targeted at middle-school students.
The Mount St. Helens National Volcanic Monument Teacher Corner webpage has lesson plans and worksheets for teachers who want to take students on a field trip to Mount St. Helens.
Liz Westby also emphasizes the importance of a personal experience with a volcano.  "A textbook is useful for describing volcanoes and volcanic processes but to really understand, you need to go out and see for yourself. Go hiking on lava flows to see textures, pick up a rock and look for minerals that give you clues about how the lava formed.  See evidence of past eruptions on the flanks of a volcano, like layers of pumice and ash or maybe deeply cut channels from destructive mudflows."
Ms. Westby also describes the exciting use of new developments in technology that keep her job as a geologist fresh. "It is exciting to use technologies that reveal more than you can see with your eyes.  You can find out the chemical composition of a rock down to the trace elements in parts per million. The scanning electron microscope allows you to see minerals no bigger than the diameter of a piece of hair in incredible detail.  Satellite GPS is becoming more precise, allowing us to see a lot about the shape of the Earth, its surface characteristics. and changes. LiDAR uses a pulsed laser to obtain a bare Earth map without trees and bushes. We are continually learning more about the Earth as our technologies advance and applying it in new ways to monitor volcanoes."
Want to learn more about volcanos?
You can view the photos and video collections from the different volcano observatories here:
Yellowstone (YVO)
Cascades and Mt.St. Helens (CVO)
California (CalVO)
Alaska (AVO)