Travel is the Best Education
Even before we had children, we know we wanted to homeschool so we could travel.  I stand in awe of the great works the Lord is doing in the education of our children by our time together, away from home. While we live in "the happiest seaside town in America" according to Coastal Living Magazine,  I often say "homeschool is a misnomer. We are hardly ever home, and it certainly doesn't look like school!"
This month alone, we are blessed to hit the road and visit some incredible places around our Sunshine State.  It's not accidental. We are very intentional about our time together, and time away. We try and wrap daddy's business travels with our homeschool adventures. And, we are truly blessed.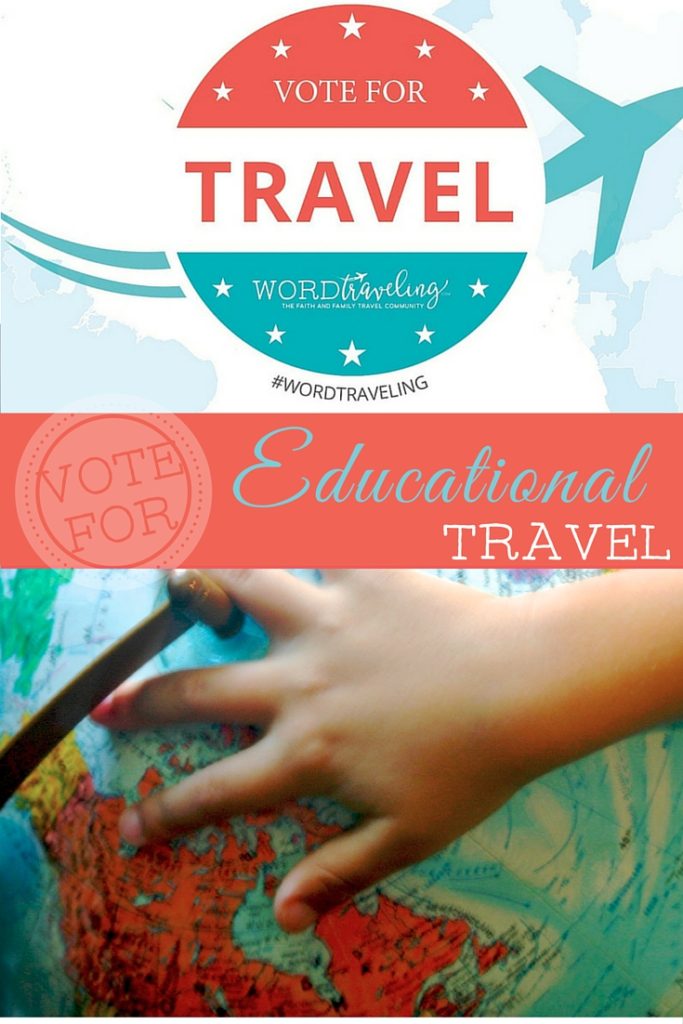 I hope this 31-day series is inspiring you to get out and GO more! Today, hop over to my friend Jamerrill's awesome site at FreeHomeschoolDeals.com where I'm guest posting and find out why travel is such a critical part of our children's education, and why it should be important to your family, too.
Click here to read the rest of the story and come back to enter the giveaway!
Who knows, maybe you'll win a trip to one of our next destinations, the beautiful Beaches of Ft. Myers/ Sanibel. One of our readers will win! You can enter below!
ENTER TO WIN BELOW:
 
The Prize – A Four (4) Night Getaway Includes:
One (1) winner* will receive
Four (4)-night stay at the Sanibel Inn on Sanibel Island, which includes complimentary bike rentals.  One (1) room for two (2) adults, and up to (2) children valued at $1,300.  Blackout dates—entire month of September 2016 as some construction will be taking place.
Tickets for two (2) adults & up to two (2) children to Edison & Ford Winter Estates, providing the option for a guided or self-guided tour, valued at $72.  Winners will enjoy touring 20 acres of historical buildings and gardens, as well as Edison's Research Lab and Museum.  No blackout dates.
Tickets for two (2) adults & up to two (2) children on a 1.5-hour Caloosahatchee River Tour, provided by Pure Florida.  Winners will learn about the history of the Caloosahatchee River and the exploits of Thomas Edison and Henry Ford, and may encounter dolphins, manatees, bald eagles, and more.  No blackout dates, must make reservations in advance. Tickets valued at $128.
*Terms and prize details can be found at WordTraveling