Travel is an important life skill we need to instill in our children. You can save money on family trips!  Here, we want to share family travel tips and secrets to help you save money on your travels, especially with the Holidays approaching! On this video Google hangout, I visit with awesome Top- Mom Bloggers from Sunshine and Hurricanes, Michelle Myers and Kira Lewis, and Katie Hornor of Como Blog and Paradise Praises, who have also been contributors here on the Word Traveling family travel community.
If you don't have time to watch the video hangout, the tips to save money on family trips are detailed below! Via Con Dios! Travel well.
Travel is amazing, and awesome. Yet it's hard!
We want to save you STRESS & MONEY!
Best travel tips for family travel and holidays to save money on family trips!
Don't forget the snacks, even special snacks!
Set the expectations and plan ahead of time!
Involve them in the packing!
Watch what you eat and pack ahead to save money! Eat breakfast in the room!
Look up deals ahead of time on deal sites.
Wait and book last minute deals on travel sites, and make an offer via AirBnB or VRBO.
Never be afraid to ask for the upgrades!
Adjust your budget to specifically save for travel.
Make a family "love" / travel jar and add money all year!
Be generous tippers. Remember those who serve you along the way.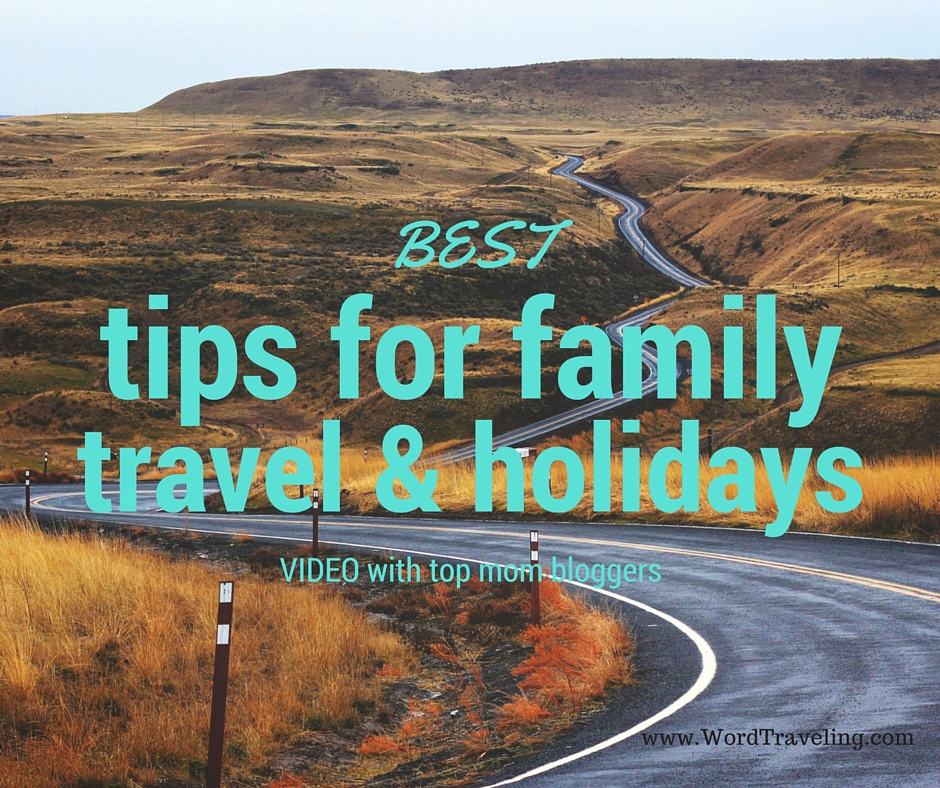 When we instill the travel lifestyle into our children, we are building future leaders! Let us help you make the best of it! And, remember to check out the app Out to Eat with Kids and check out Trekaroo for more great tips for travel with kids! And, here's the link to our beach cottage I mentioned. We'd love to host you!
Here's a post I wrote about Tampa that includes the MOSI that Michelle mentioned.
What travel tips do you have for taking the kids? We'd love to hear them!