We constantly find ourselves yelling at our Google Home to do simple tasks like turn on the lights, or change the temperature. "Ok, Google, turn on the lights." But wouldn't it be nice if we could have our Assistant play our favorite TV programs for us? Well, lucky us! This awesome invention was just released. It's called the Google Chromecast, and it's available now at Best Buy for just $35.
This blog post, written by my awesome teen son, is brought to you in partnership with Best Buy. We have been compensated in the form of a gift card to share about this Google Chromecast.
Google Chromecast for Every TV in the House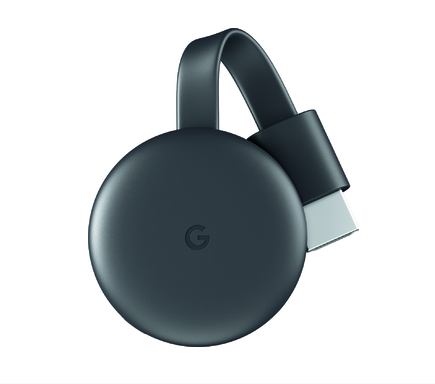 The Google Chromecast is so affordable you can get one for every TV in the house. And, with all these streaming options, it's easy for a tech-friendly family to save a ton by cutting the cord to cable. The command is as simple as "Ok Google, play A Series of Unfortunate Events from Netflix on my living room TV." ¹ Your
Chromecast
will automatically start playing from where you left off. ²
Effortless Streaming
It's an effortless process for the Chromecast to stream movies, shows, live TV, videos, and music streaming to the television straight from your phone. Don't worry about not being able to use your phone while streaming, because the Chromecast can run in the background while you use your phone as normal. There are over 2000 apps in Google's library for Chromecast to stream to the big screen, such as Netflix, YouTube, HBO, Hulu, PlayStation Vue, Spotify, YouTube Music, Pandora, and so many more. ¹
Easy Compatibility
There's no need to worry about compatibility, because the Chromecast only requires one HDMI port that comes standard on HDTVs! The power plug is a simple Micro USB cord that you can even plug right into the back of your TV! There's no need to splurge on a "smart TV" when you can buy a Chromecast, not even close to the cost of a new TV! The Chromecast even uses your home network to connect to your devices at high speed, with its built-in 802.11ac Wi-Fi!
Footnotes:
¹ Subscriptions are required to view some content.
² Google Home, Chromecast, and compatible content required to cast to a TV using Google Home.
Web-based services and content require high-speed Internet service. Some services may require a subscription.