For some time, I've wanted to share images  I've captured around the world with other writers as a tool for inspiration…
Without further ado, I announce week two: "Where in the World Wednesdays?"
Here is this week's Image: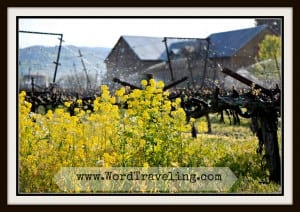 The format is this:
1) Check in on Wednesday to the "where in the world Wednesday?" link, right here on Word Traveling

2. Grab a guess at where (or what) the image is…

3. WRITE. WRITE. WRITE. Poems, thoughts, inspirations, stories…. wherever the words take you.

Post your entry in the comments below! Homeschoolers, world travelers,  and poets are WELCOME and encouraged to participate!

4. Enter your email at right to follow my blog.  LIKE us on Facebook.  Link your words and my contest to your site! (please share the link love)

5. Come back the the following Wednesday, I'll announce the winner of the signed, matted 5×7 image which inspired the winning words!

6. Write again. There will be a new image to inspire words! The instructions will remain, but the image will change!  Scroll through past comments to see other entires as they take flight!
 This Week's Image:
Where does this image take you?

CONGRATULATIONS to last week's INAUGURAL Where in the Wor(l)d Wednesday's Winners…
As it was the first week, you will ALL be getting the prize! Thanks for your participation…
And now, for the REVEAL:
Last week's image: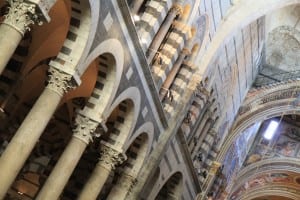 Was The Duomo in the Piazza dei Miracoli (Square of Miracles) in Pisa, Italy.
The image was shot in the summer of 2011, on our second visit to Pisa. This particular day, my eye was drawn to a small back corner of the cathedral dedicated to the honor (and containing the tomb) of the Patron Saint of the town of Pisa, Saint Ranieri. My mouth dropped in wonderment as I read about the Saint to whose remains I was drawn, whose name is the ancestor of my own married name- Reyneri– who was also the Patron Saint of Travelers. "Could this really be my calling, I wondered?"  Perhaps through my dreams, visions, and revelations- and in a very literal sense- the images of our travel- are meant to inspire others to dream God-sized dreams, to get out and explore this great big beautifully amazing world in which we live? I once heard the still small voice within whisper, "others will live vicariously through your stories."
My hope is that through living vicariously, you will be inspired to get out and live authentically, largely, and vivaciously! And, you, in turn, inspire others to do the same!
Be blessed-    Jen